The Song of My Father: Good Will Come from This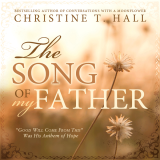 "Good will come from this." That's the phrase Chris's father uttered over and over—almost like a song. As she grew, his optimism inspired her through the tough times that followed losing her home and enduring hospitals and surgery. But then something so horrific happened, Chris was afraid her father's song had stopped forever. This uplifting true story will remind you how to have hope, even on your darkest days.
Conversations with a Moonflower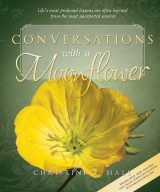 It all begins with a little flower. This tenderly told story is a beautiful reminder to appreciate the simple joys around you. The perfect gift for even the busiest mothers and friends in your life, this book is guaranteed to change chaos to calm and inspire all to look beyond the ordinary and see the extraordinary. It even comes with seeds so you can plant your very own moonflower!
Find out more!